Businesses are nowadays expanding and reaching out to millions with the help of digitalization. Whichever business you are into but having a website is essential where you can connect to a larger audience and put first food forward towards customers showing them your considerable services.
The flower business is a bit different from other businesses, so graphic stylings for a flower shop must be different and unique as well. We are discussing what some of the considerable ideas of it are.
What are DIY design options for florists?
Well, you can explore a larger variety of DIY design options for florists that are helpful in attracting a wider audience.
We are well-acknowledged to the aspect that floral business is a highly profitable and competitive business, so the owner has to put some extra effort into deciding for graphic design.
A logo is the identity of your business; hence it is essential for people to put a special effort while choosing for it.
However, flowers have their very original essence, but the quality of flowers is important that your company is providing to customers.

Greenrose
It is appropriate for the business to choose for an impressive example of minimalistic designs. It is an impressive design that particularly has a green rose that is a unique logo for expressing the company's logo.
If you are willing to have something memorable and expressive, then it is the appropriate concept to deal with.
Yuri press
Another one in the listing is the Yuri press that is provided with the unique use of flower petals. The amazing and impressive design allows inclining a larger audience.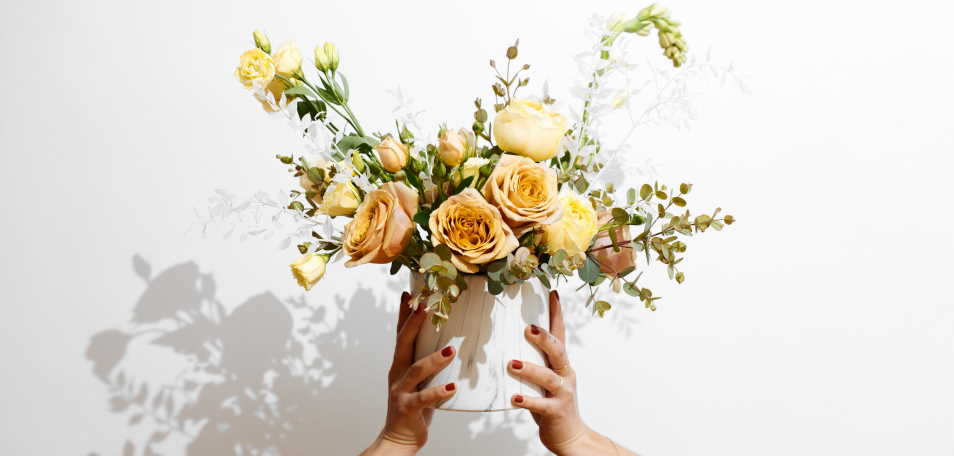 Flower petal and green leaves allow one to have a different sequence of sizes that provide a different unique identity for creating a remarkable logo that people can keep into memory for a longer period.
Blissful blossom
How about the brighter color of the design where blossoms look blissful for one to have? It is a design brief that has the company's name in a larger font.
Large image of the flower in between the company's name for highlighting attractive elements. As we are known that florists must include flowers into the logo so that people can easily understand the company of it.
Henceforth, these are some of the appropriate graphic stylings for a flower shop for creating impressive designs that attract a wider audience. So, you can surely opt for these above-mentioned designs for designing your logo for flower business.